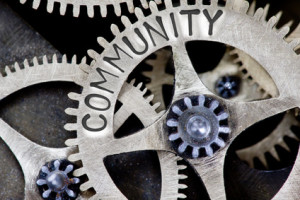 Last week Community Associations Institute (CAI) held its Annual Conference & Exposition in Las Vegas #CAI2017. While I couldn't attend in person I was happy to see an announcement come across my LinkedIn feed that a session on "Professionalism for the Industry" would be presented live on Facebook. I entered the date and time on my calendar and looked forward to viewing.
Moderated by Ursula Koenig Burgess, Esq. and facilitated by members of the CAI member representation groups, this session offered unique insight into the collaborative relationships between Community Association Managers, Community Association Volunteers, such as Board Members, and Business Partners.
Whether facilitating a mediation or teaching continuing education to Community Association professionals I tend to use the word "vendor" when referring to a contractor. For example, the roofing company, landscaper, painting company or pool guy. While it may seem obvious to some, one of the best takeaways I gleaned from this session was the use of the term "business partners" opposed to vendors. The member representing the Business Partners group category commented on how communities should look for quality in their business partners, not just the best price; that value is more important than a dollar saved. It was also mentioned that business partner membership in CAI ensures professionalism in the industry. Business partners and their relationship with your community go beyond the negotiated terms of a contract, they are service providers who you should trust and like.
The bottom line… community associations are comprised of a group of people with a common interest.  In the community association industry it all comes down to people and your relationship with them, whether you are a resident, Board Member or Business Partner.