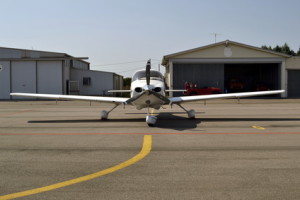 Last week I attended a very informative legal update seminar at the Law Offices of Rosenbaum Mollengarden in West Palm Beach, FL. The topic was the legislation affecting community associations effective July 1, 2014 and case law update.
Highlights included new requirements for community association managers regarding collections and foreclosures; condominium association's right of access to (rent) abandoned units; and a very lively discussion regarding new case law.
A point of interest and something learned at the seminar under Florida's Marketable Record Title Act (Chapter 712, Florida Statutes): HOA's BE AWARE to maintain preservation of your governing documents approaching the 30 year time period of which they've been recorded…they do expire! Covenant revitalization can be a tedious, costly and time consuming process.
To learn more about covenant revitalization see Chapter 720 of the Florida Statutes via the following link: http://www.leg.state.fl.us/Statutes/index.cfm?App_mode=Display_Statute&URL=0700-0799/0720/0720.html
While researching and digging a bit deeper into the Marketable Record Title Act (MRTA) I found an interesting and somewhat amusing article written by an acquaintance of mine, Attorney Lisa Magill with the Law Firm of  Becker & Poliakoff in Fort Lauderdale. The article is amusing to me because of the background story. One party wants to build a steel frame hanger in his airpark community but his neighbor is demanding masonry construction in compliance with community restrictions. I'm amused by the neighbor's invested interest in what his neighbor is doing. Often times so many cases are critical and then there are those like the one in this article, while not diminishing its value, that just make me chuckle.
Ms. Magills' practice focuses on the representation of condominium, homeowner, cooperative and other common interest realty associations. The article was posted in February of 2011 on Becker & Poliakoff's Florida Condo & HOA Legal Blog and delves deeper into MRTA issues discussing deed restricted communities and amendments to covenants. I've attached the link to the article here for your convenience:
http://www.floridacondohoalawblog.com/2011/02/articles/covenant-enforcementviolations/arbitration-court-rulings/mrta-recorded-amendments-didnt-make-a-difference/
"Food for Thought"
Be aware of the laws that govern your HOA and make sure your HOA is properly governed.