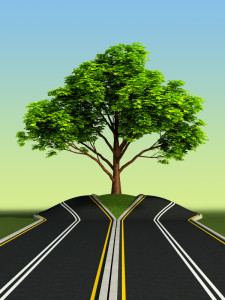 "You never really understand a person until you consider things from his point of view." (Atticus Finch in "To Kill a Mockingbird" by Harper Lee, 1960).
How poignant this quote from a fictional lawyer and father who teaches his children in part to see life from another person's perspective before making judgments.
This is mediation!
As a neutral, the mediator's approach to any case is to hear both sides and proceed in facilitating negotiations offering a broader lens to each side in which to see through. It is said that typically neither side walks away 100% satisfied because they come to the table with a preconceived notion as to what they want to walk away with. Yet through the mediation process a well-qualified mediator will offer the opportunity for both sides to lean in and hear each other; what the other sides' position is; how they feel; and what they want to accomplish. With a broader perspective and understanding, volatile situations are deflated and compromise comes within reach.
Upon settling a property damage mediation one party said to me "I just wanted to be heard so that 'they' understand what I went through when this happened." This adage is repeated more often than not at the conclusion of mediation. It gives me great joy knowing that the parties avoid the hassle and angst of involving attorneys (when appropriate), spending A LOT of money on legal fees, and at the end of the day, losing control of what it is they want: which at times is merely to be heard.
Many years ago a neighbor of mine asked me to trim a tree that sat on my property, between our two homes, near the street. He wanted to open up his view toward that end of the street and the tree was obstructing his view.
I had no problem complying with his request and told him I'd take care of it upon my return from vacation. Upon my return home and much to my dismay, the tree had been not only trimmed, but hacked away by my neighbor in order to create the view he so desired. What would do if this happened to you?
Sometimes we just have to "get it" from where the other person on the other side of the tree is coming from… "You never really understand a person until you consider things from his point of view."