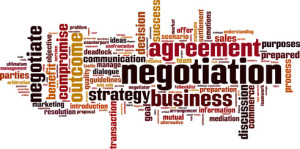 While visiting family and friends over the holiday weekend I shared time with lovely people I hadn't seen in quite a while. As people often do when 'it's been a while' they catch up with one another and ask, "How have you been, how is business going?"
A family friend came over to me and asked about my Mediation practice. I chatted with her explaining my specializing in HOA disputes and property damages issues. I was then asked, "How do you get work?" I briefly discussed acquiring private versus court ordered mediation. She  listened intently, although I did notice the quizzical look in her eyes and on her face as I spoke. She then told me she knows a court translator who works in the courthouse during hearings and trials, "You know Jill, doing the same thing you do."
That's when I knew it was time to ask: "Do you know what mediation is?"
Last week while attending an event at a Hospital, I was introduced to the CEO of a Medical Service Organization. I inquired about the services the organization offers and then the CEO kindly asked me what I do. "I am a Mediator…" and before I could finish my sentence he quickly interjected. He was excited to share that a friend of his, soon retiring from a career in Human Resources, will become a Mediator/Arbitrator. He goes on saying that due to the friend's years of experience and training this makes her a perfect fit for the job. I agree, the friends' background would likely contribute to becoming a successful mediator, specifically in employment issues but…
That's when I knew it was time to ask… "Do you know the difference between mediation and arbitration?" The CEO looked at me with the same quizzical look in his eyes and face that the family friend had in hers.
Both scenarios occurred with two professional, kind and engaging people. Yet neither fully understood the definition of mediation and what we, as Mediators do in our chosen profession. So many encounters first correlate mediation with Divorce and Family disputes. While there are so many issues where mediation can be applied many rarely recognize them, such as partnership dissolution; contract renegotiation; HOA disputes; Elder Law or workplace grievances, among so many others.
In 2003 then Wisconsin Gov. Jim Doyle rejected mediation when negotiations came to a standstill with the Wisconsin State Employee's Union. Apparently the Governor did not understand the concept of "assisted negotiation" (Levin, 2005). Yet we have since seen mediation evolve. For example, in Washington State the Public Employees Relation Commission (PERC) governs public sector labor relations and collective bargaining within the State and is responsible for assisting parties to resolve labor-management disputes. PERC offers contract; grievance; and settlement mediation services. Across the country, in the State of Florida, mediation is called for resolution of impasse between a public employer and a bargaining agent (except when the Governor is the public employer), (§ 1447.403, Fla. Stat.).
While mediation is still burgeoning in many states, we do see progress in the US and worldwide. Although many states in the US do not require training and certification to become a Mediator, in the State of Florida there are specific certification requirements, qualifications, standards and Rules to achieve and comply with. (Jan. 16, 2015).
A Mediator is a neutral facilitator who does not impose on the decision making process of a negotiation. The Mediator assists the parties in resolving their conflict. At the conclusion of the mediation it is the parties who have agreed upon the resolution of the conflict.
An Arbitrator hears both sides of a dispute and is involved in making the final decision in settling the dispute.
In a nutshell: The Arbitrator makes the final decision – the Mediator does not.
(Jan. 16, 2015). How to Become A Florida Supreme Court Certified Mediator – Step By Step Guide  Retrieved from http://www.flcourts.org/core/fileparse.php/283/urlt/HowtoBecomeaMediatorJanuary2015.pdf
Levin, D. (2005). MEDIATION IS NOT "MEDITATION" WITH A TYPO. Retrieved from http://mediationchannel.com/2005/01/21/mediation-is-not-meditation-with-a-typo/